1 x 47, Channel 4 (2020)

Nominated: Best Factual Programme, 2021 RTS Southern Awards
Nominated: Best TV/Video Programme, 2021 Sandford St. Martin TV Awards: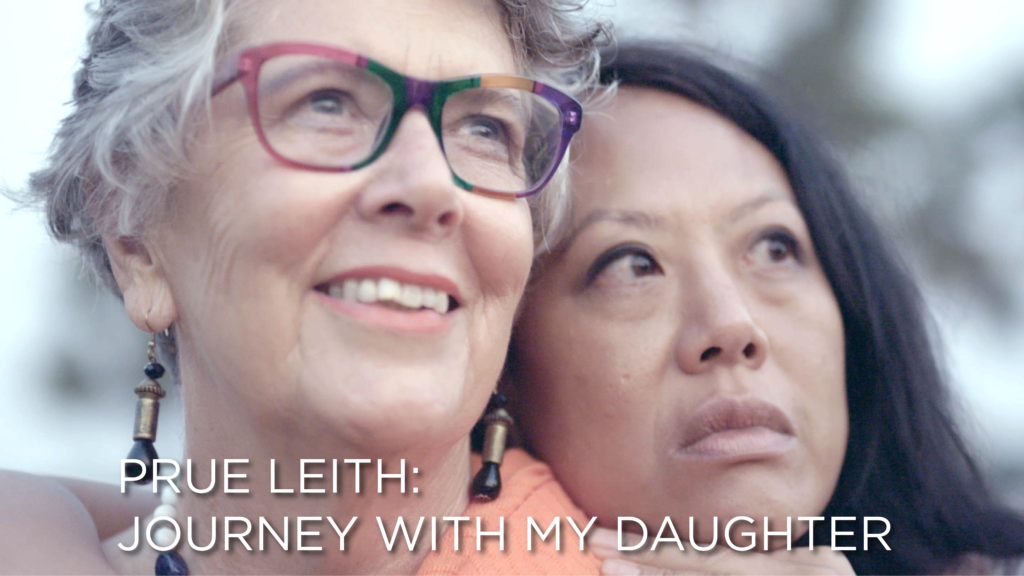 Prue Leith has been a household name since the 1970s. 45 years ago she made, what was for the time, the radical decision to adopt a Cambodian baby, Li-Da. Prue gave Li-Da an idyllic English upbringing at her Cotswolds home and, by her own admission, rarely questioned whether she could have helped Li-Da connect more with her Cambodian roots. Now in this intimate and revealing film Prue and Li-Da travel to Cambodia to search for her biological family. Social media and DNA testing are allowing thousands of children who, like Li-Da, were evacuated just before Pol Pot's genocide to reconnect with lost relatives. For Prue, as she approaches 80, there may not be many more chances to make this journey. And for Li-Da this is her chance to help Prue understand why it's so important to explore her heritage. What neither of them can predict is how they will react should they find what they are looking for.
CREDITS
Composer
MAT DAVIDSON
Director of Photography
STEPHEN ROBINSON
Additional Camera
MATTHIAS PILZ
LOTTIE GAMMON
Camera Assistant
MAKARA BOTH
Sound Recordist
STUART WAREING
Assistant to Prue Leith
FRANCISCA SANKSON
Archive
AP ARCHIVE
EMMANUÈLE PHUON
GETTY IMAGES
JAMES LAURIE
KRUGER FAMILY ARCHIVE
RHEIN FAMILY ARCHIVE
ROBERT LAFFONT
ROLAND NEVEU
Graphics
MARSHALL & BROOME
Colourist
DANNY WOOD
On-line Editor
ANDREW MITCHELL
Dubbing Mixer
BOB JACKSON
Local Producer
KHIN PO-THAI
Drivers
DEAB CHOMREURN
CHUM SOKVONG
Translator
SOKPHAL DIN
Production Assistants
DEAB SARITH
PRUM SAN
JANINE SALES
MATTHEW COOPER
STEPHEN PEARSON
Edit Assistant
JOSH FLETCHER
Producers
FREYA EDEN-ELLIS
EDWARD WRIGHT
LI-DA KRUGER
Film Editor
DAVID G. HILL
Executive Producers
AARON YOUNG
JON ALWEN
Director
LOTTIE GAMMON
Bright Button Productions and Pulse Films for Channel 4 Television
Filmed across the UK & Cambodia
(c) Bright Button Productions MMXX