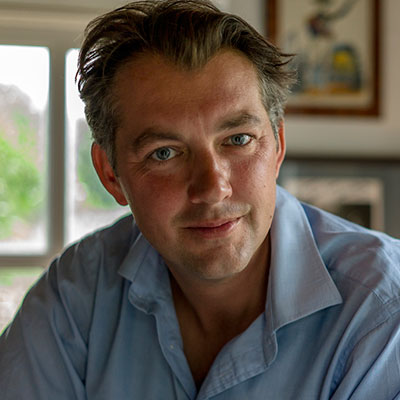 James Holland is a historian, writer, and broadcaster.
He sits on the board of Bright Button Productions as a non-executive director.
He is author of the best-selling Fortress Malta, Battle of Britain, and
Dam Busters, he has also written nine works of historical fiction,
five of which feature the heroic Jack Tanner, a soldier of the Second World War.
He is currently writing a three-volume new history of the Second World War in the West.
The first two volumes are out now:
The War in the West: Germany Ascendant, 1939-1941 
The War in the West: The Allies Fight Back, 1941-1943
He regularly appears on television and radio, and has written and presented the BAFTA-shortlisted documentaries Battle of Britain: The Real Story
and Dam Busters: The Race to Smash the German Dams,
as well as Battle for Malta, Cold War, Hot Jets, and Normandy '44.
He is a regular contributor to National Geographic's global smash Nazi Megastructures
and HISTORY's Hunting Hitler.
James has also co-written the screenplay and is currently producing
The Burning Sky, a feature film set in wartime Malta.
James is co-founder and Programme Director of the hugely successful
Chalke Valley History Festival, he has his own collection at the Imperial War Museum.
He is Fellow of the Royal Historical Society.
He is also an avid cricketer, and plays for both Chalke Valley CC and the Authors CC.
Click to visit Griffon Merlin – James Holland's Second World War Forum