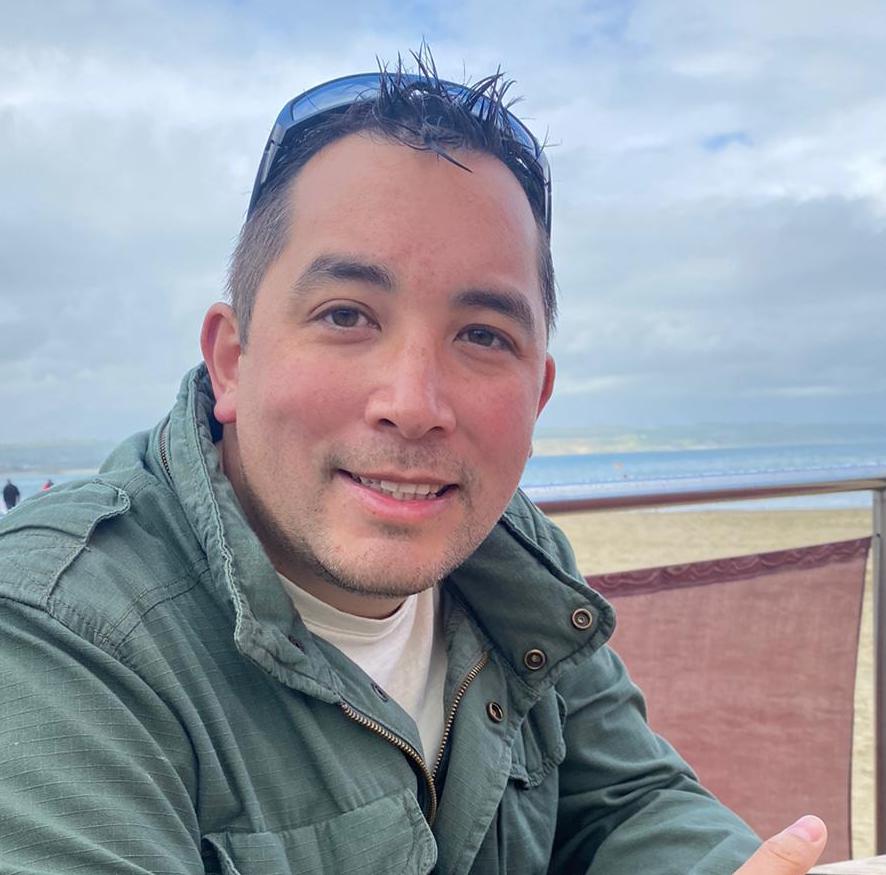 Aaron Young is a Bright Button Company Director and BAFTA-nominated director and executive producer with over 19 years of production experience across projects for the BBC, PBS, Channel 4, UKTV,  UK Film Council and Channel 5.
RTS Award and Sandford St Martin Award nominated 'Prue Leith: Journey with My Daughter' (Channel 4, 2020, 1x 47′), and
RTS Award-winning  'Lost Home Movies of Nazi Germany' (BBC, 2019, 2x 59′)
Director/Producer of:
'Normandy '44: D-Day and the Battle for France (Typhoon Pictures/Amazon Prime 2020, 3x 48′)
'Word Waves' (3 series, BBC Scotland 2018 – 2020 )
RTS Award-nominated 'Imphal & Kohima: Britain's Greatest Battle' (HHTV 2017, 1x 70′),
'Normandy '44: The Battle Beyond D-Day' (BBC 2014, 1x 59′),
'The Battle for Malta' (BBC 2013, 1x 59′),
'Dam Busters: The Race to Smash the German Dams' (BBC 2011, 1x 59′),
'Battle of Britain: The Real Story' (BBC 2010, 1x 59′),
and producer of
'Durga – The Goddess Comes To London' (five 2006, 1x 45′).
He has also worked across a number of other singles and series, including:
'The Great British Story' (BBC, 2012, 8x 59′),
'Story of England' (BBC, 2010, 6x 59′),
'Christina: A Medieval Life' (BBC, 2008, 1x 59′),
'The Story of India (BBC/PBS, 2007, 6x 59′),
'Victory in Europe' (UKTV, 2005, 1x 48′),
'Walking The Bible: A Journey into Three Faiths' (PBS, 2005, 3x 48′), and
'In Search of Myths & Heroes' (BBC/PBS, 2004, 4x 59′)
In addition, Aaron spent six years working on the
UK Film Council's Completion Fund overseeing and Executive Producing close to 100 short films, which enjoyed festival success around the world including a BAFTA win, 4 BAFTA Nominations, an Oscar® shortlisting and screenings at festivals such as Sundance, Cannes, Berlin, Toronto and Venice.
In 2006 he produced a series of nine 'Single Shot' works that premiered at Tate Britain and toured the UK as part of a joint UK Film Council and Arts Council England initiative.
Aaron has been named on the BAFTA 'Brits to Watch' list of British talent tipped for industry success.
He can be found on social media using the following handles:
Twitter: @aaz_
LinkedIn